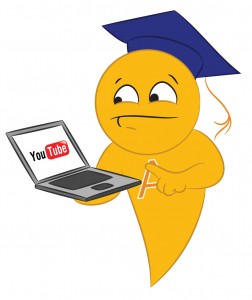 Using video to gain exposure is a key part of the recruiting process; it helps coaches to see your skill set and to determine if you are a good fit for their program. Coaches will want to see you play live in most recruiting scenarios. Providing them with great video will help you get to that point.
We have discussed how to create a highlight film and how to upload your video on YouTube to get recruited. The next step you must take is creating a YouTube channel to host multiple videos.
What to Include on Your Channel
Because you already have your highlight video online, you may wonder what else you should include on your YouTube channel. Well, one highlight is not always enough. Many coaches want to see a highlight film created for every year of high school. You can also create highlight films for the club and travel teams you play for.
After coaches view a highlight film, the next step for them is to view your full-game film. You can upload your full-game film on YouTube, but you will have to break it up into three or four parts due to YouTube's time limits on videos. This does require some skill with editing video, but it is an extremely efficient way to distribute your game film to coaches.
Make sure you include your contact information on your YouTube channel. It is most likely that coaches will find your channel because you contacted them with your information, but on the chance a coach is browsing YouTube, you will want to leave your e-mail and phone contact information available for them.
Organizing a Channel
Look at our YouTube channel. We have organized our recruiting videos by category to help athletes better find the content they need. You should do the same with your videos. Organize them by high school year or by your year and travel team if they are not from your high school team. You will also be able to select a featured video. You should select your most current highlight film to be featured.
Because your full-game films will be broken up into multiple parts, you should create a section for each full game. Just title it with the names of the teams playing and the date of the game. You are now all set for coaches to view the full spectrum of your recruiting videos.
For more information on creating and customizing a YouTube channel to market yourself to college coaches, please view YouTube's information on creating a brand channel.
Are you having difficulty getting your video seen by coaches? Need help? Ask your questions in the comments section below or ask us on Facebook, Twitter, or Google+!